First of all you need to collect some parts...
This is the parts list I have compiled to use on my ram.
you can substitute your own stuff in here if you want.. such as a used york which you can find some good info here
http://coloradok5.com/york.shtml
The pulley I used on my compressor was a dual v belt pulley I got off of ebay. You will want to know the diameter of the pulley as a smaller diameter pulley will spin the compressor much faster then a larger diameter. Faster RPM's = higher CFM.
Once you have compiled all of your parts you will need to cut some metal.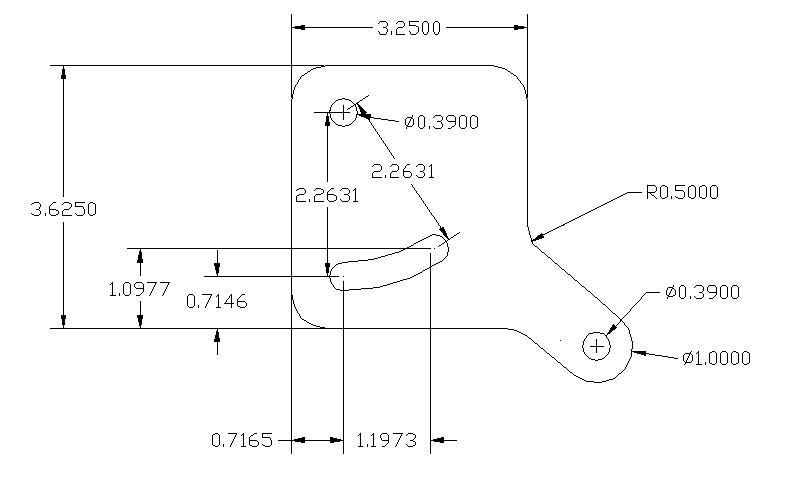 *note: you will need 2 of those triangle shaped pieces for this assembly.
** pulley on alternator is a 8 groove serpentine/v belt pulley from kilby enterprises... see link to their site at the bottom of the page
here are a few reference shots of my metal after being laser cut
this was not my final assembly but you should be able to get the idea of how the parts should look when cut.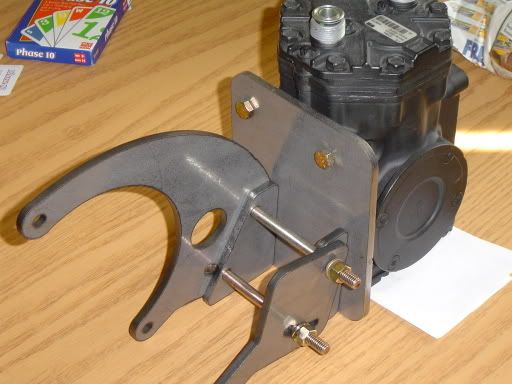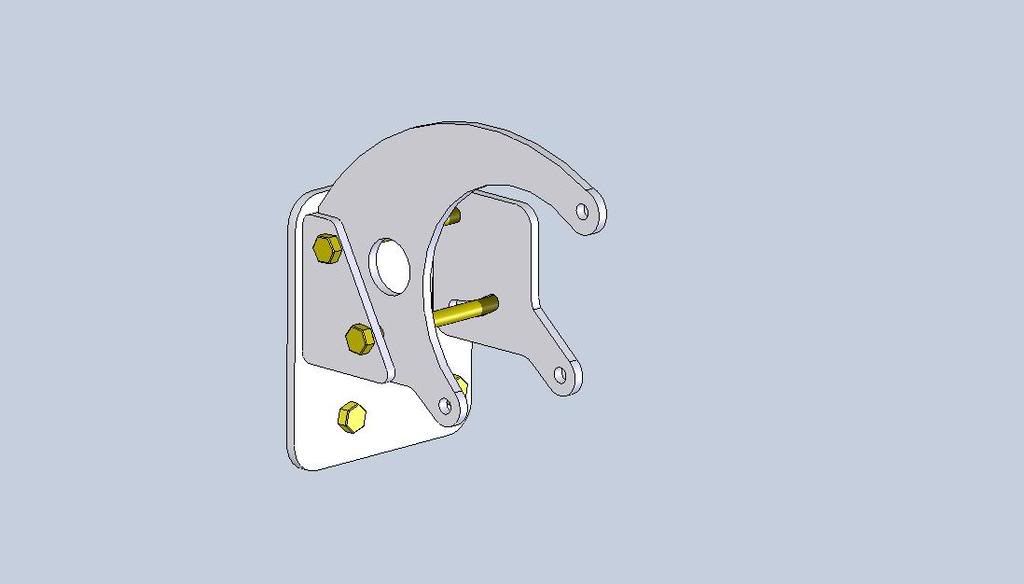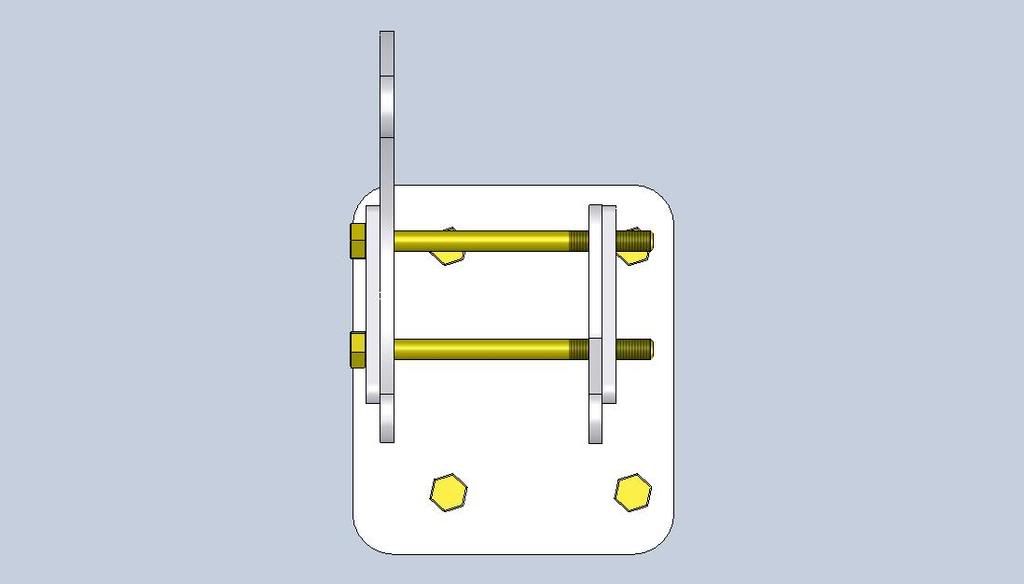 I then mounted the bigger bracket to the front of the alternator by using both of the alternator bolts. The smaller bracket with the "tail" gets mounted by the tail to the lower bolt on the alternator and then I welded a gusset between the small and large bracket to reinforce the assembly.
here are a few shots of that gusset welded in place.
You can then bolt the triangle pieces to this assembly that is bolted to your alternator and then use a 1/2" steel rod to make sure your pulleys are aligned and tack weld them to the square plate with the 4 holes in it that is bolted to your compressor.
Recheck your fitment and then weld solid.
you will notice that the slots in the brackets bolted to the alternator allow the compressor to pivot on the top bolt. This is used to put tension on the V belt since there is no tensioner pulley on the v belt.
This image shows the compressor at its maximum articulation.
Once you have this assembly solidly welded and assembled you can simply run a piece of string around the compressor pulley as well as the alternator pulley and by measuring this you will have your v belt length. You then need to head to your local parts store and pick up a few belts some bigger some smaller and some nominal. You will return the ones that don't fit later.
Wiring and plumbing is pretty much up to you. I ran an airline back to the tanks in my bed and the trigger wire on the compressor to a pressure switch mounted to my tanks.
additional information can be found @
http://www.pavementsucks.com/tech/yorkcomp.php
http://www.kilbyenterprises.com/compressors.htm
Bracketry is copyright material of Nick Mata so don't think you can commercially produce this with out his permission. He can be reached @
webmaster@txwheelers.com