Moderator: Moderators
Paul from xh. PM me your number. We can meet up friday morning and all roll down together if you want. I am gonna take a different way around 95 thats faster. We will get back on 95 down in Virginia so we dont get stuck in traffic in the Baltimore DC area
Proud Member of the Cosby Mafia
Cosby #13... Acro Cosby
AcrophobiA - PA Chapter
"Hey little Leeland, get young blood.. We are going to hunt Paco... He's Simoan!"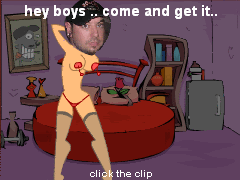 I'm leaving out Thursday sometime between 3pm-6pm.. See you suckers down there.. Have a safe trip!!
ill be heading to gregs thursday nite. then rolling out of allentown round 7 am and meeting up with team fuckstick lol
suicidedfocus wrote:Paul from xh. PM me your number. We can meet up friday morning and all roll down together if you want. I am gonna take a different way around 95 thats faster. We will get back on 95 down in Virginia so we dont get stuck in traffic in the Baltimore DC area
which way u goin bro? you might be near us. were leaving from where 64 meets 81 in VA fri morn and should be on 95 in richmond midday 10 or 11ish
phil -
- VA Chapter
http://www.dragforthecamera.com
http://www.freaksofnature.org
heading out to gregs now. see u guys there. any last minute peopel wana go pm me.
we will be leaving tomorrow very early.
---
Who is online
Users browsing this forum: No registered users and 1 guest